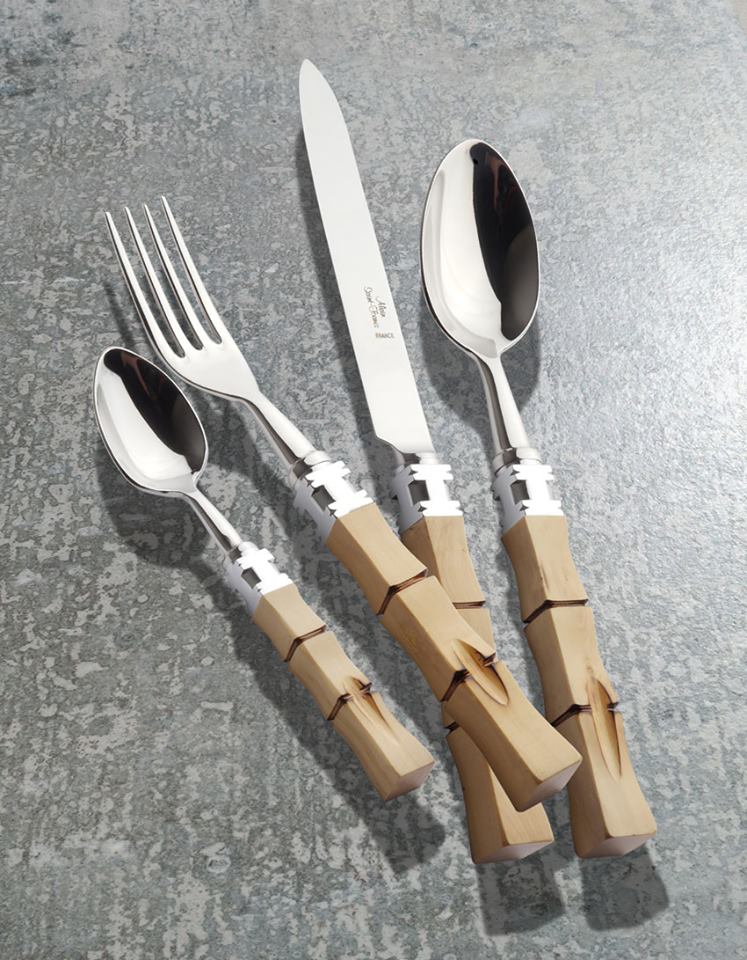 Alain Saint Joanis
.. member of the Atelier d'Art de France [Federation of Professional Craftsmen] has been designing and making exceptional cutlery since 1876.
Alain Saint Joanis is a family business that designs and produces French cutlery in a region known for forging the best knives in France. Their top collections are made with the best quality silver plating and 18/10 stainless steel, with handcrafted handles from authentic raw materials such as exotic wood, resins and enamel. All Alain Saint Joanis cutlery is hand-assembled and hand-polished in France and is dishwasher safe.
Craftsmanship, skills and know-how passed down from father to son.

ALAIN ST. JOANIS
Cutlery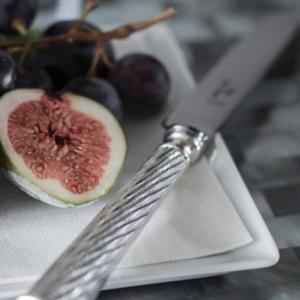 Series
---
Click pictures to see bigger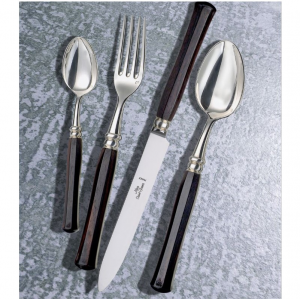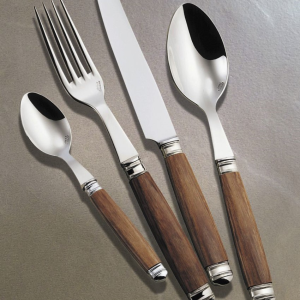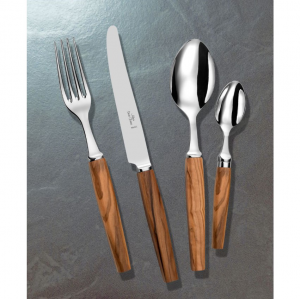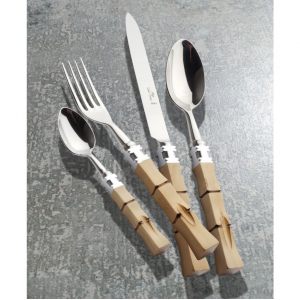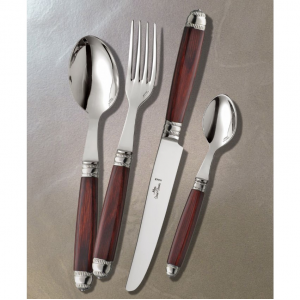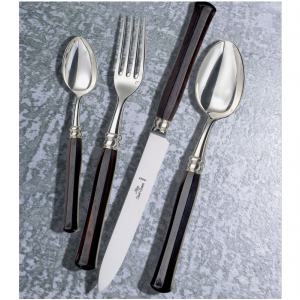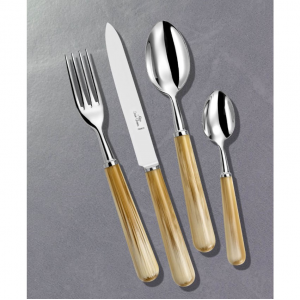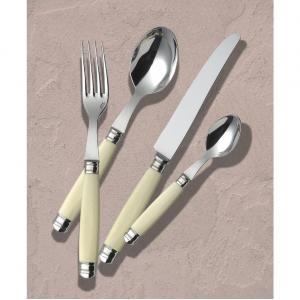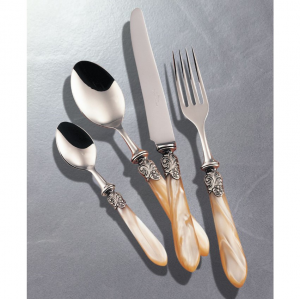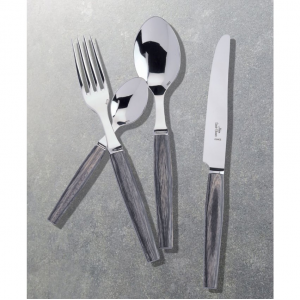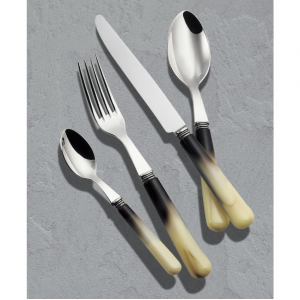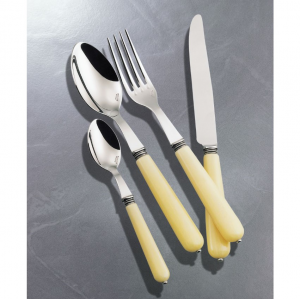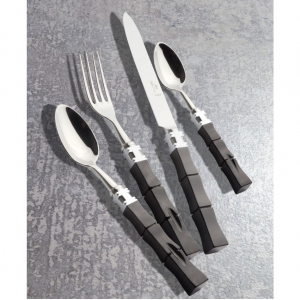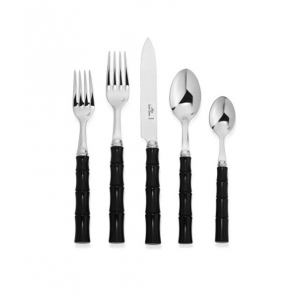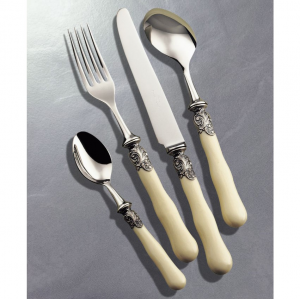 Fleur de Lys is an official sales point for this brand and carries the entire collection. Contact us for models that are not mentioned [yet].