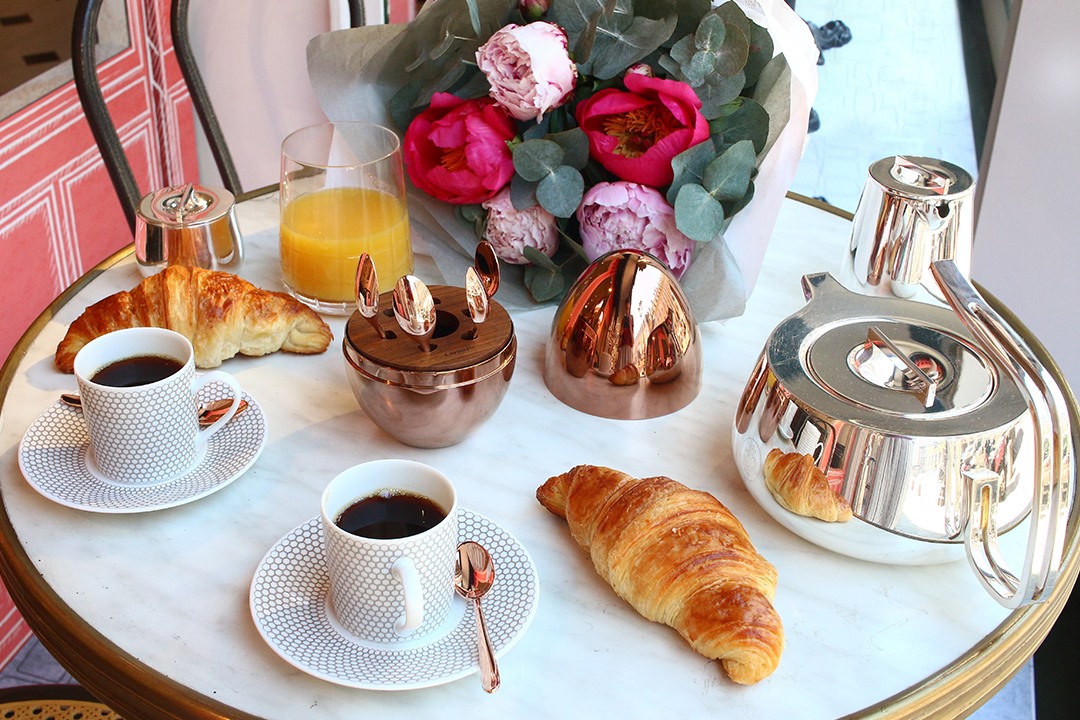 Christofle
.. is one of the world's leading brands for silver and silverplated cutlery, accessories and juwelry and since several years also cristal and Limoges porselain.

The French family business has been a household name for "Arts de la table" for over 150 years. The eclectic Christofle cutlery collection is crowned with refined silver accessories and silver jewellery by famous designers.

In 1830, Charles Christofle founded the company. His maxim was "Only one quality: the best".

Working together with well-known artists and designers like Gio Ponti, Andrée Putman, Peggy Huyn Kinh, Ora-Ito, Richard Hutton, Martin Szekely, Clara Halter, Dögg Guomundsdóttir, Adeline Cacheux and Arik Levy Christofle has managed to capture the Zeitgeist of every era in its silver collections.

CHRISTOFLE
Cutlery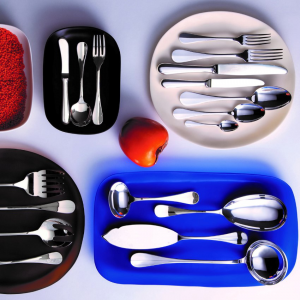 Series
---
Click pictures to see bigger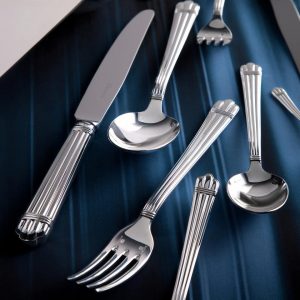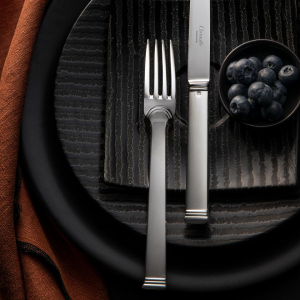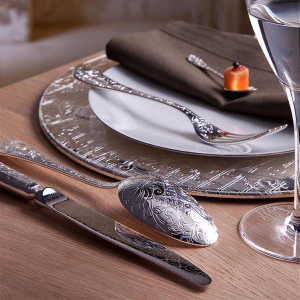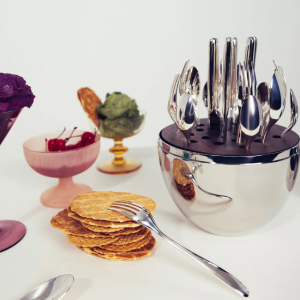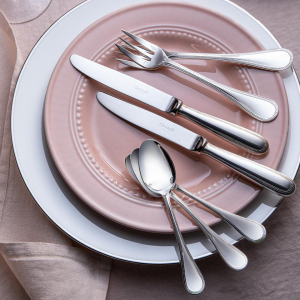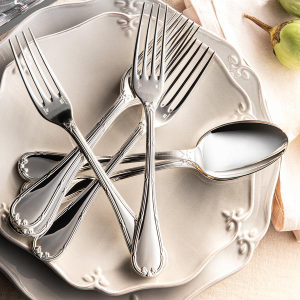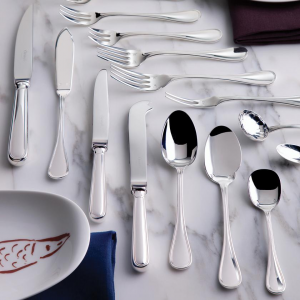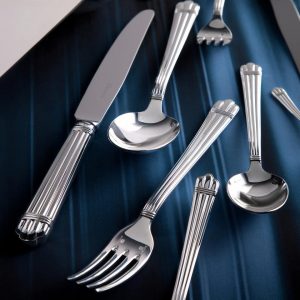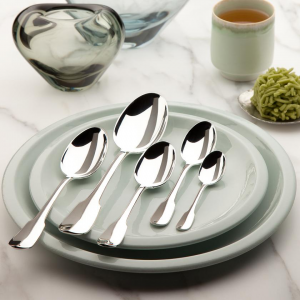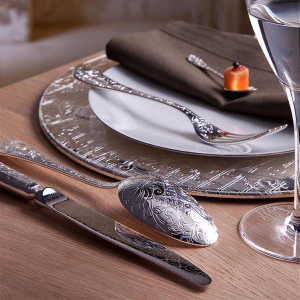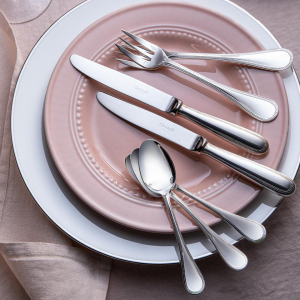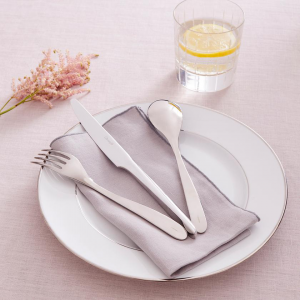 Accessoires & Cadeaus
Series
---
Click pictures to see bigger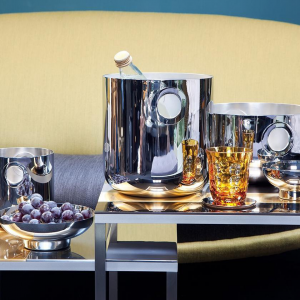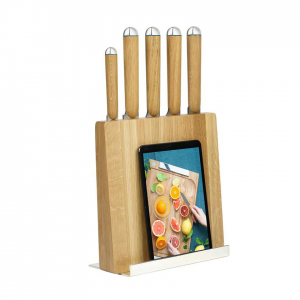 Fleur de Lys is an official sales point for this brand and carries the entire collection. Contact us for information about models that are not (yet) mentioned.