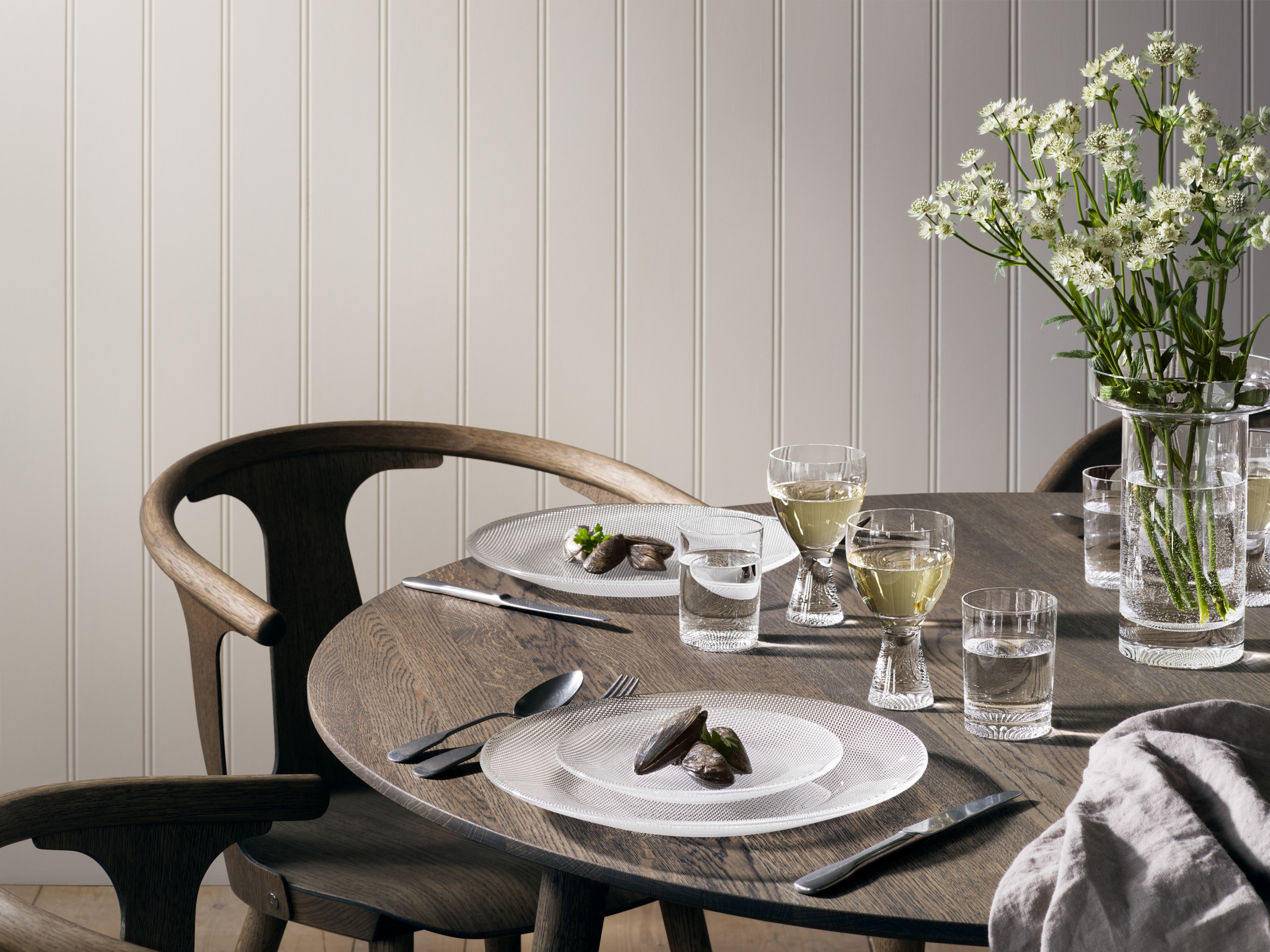 Kosta Glasbruk
….later bekend als Kosta Boda is een Zweedse glasfabriek in 1742 opgericht door twee officieren in het leger van koning Charles XII, gouverneur van de provincie Kronobergs L Anders Koskull en baron Georg Bogislaus Staël von Holstein. De naam is een portmanteau van de achternamen van de oprichters, Ko (skull) + Sta (el). Het is gevestigd in Kosta, Zweden, dat naar het bedrijf is vernoemd. De omliggende regio is bekend geworden als het "Kristallen Koninkrijk" en is nu een toeristische omgeving die jaarlijks een miljoen bezoekers trekt. Vroege productie bestond uit vensterglas, kroonluchters en drinkglazen. Vanaf de jaren 1840 liep de fabriek voorop met nieuwe trends en technische ontwikkelingen, de productie van persglas en in de jaren 1880 het opzetten van een nieuwe werkplaats voor het snijden van glas.
In 1903 the company merged with Reijmyre's glass factory, but both retained their own name and Kosta continued to maintain its reputation as one of the leading Swedish manufacturers with a range of artificial glassware and glass dinnerware from renowned designers such as Vicke Lindstrand, artistic director from 1950-1973.
Na de fusie met Boda Glasbruk in de gemeente Emmaboda, is Kosta Glasbruk nog steeds actief onder de naam Kosta Boda.
Kristal & Glas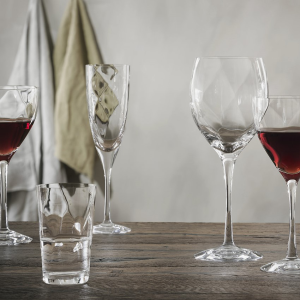 Series
---
Click pictures to see bigger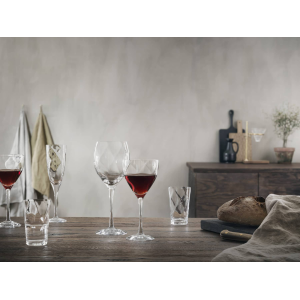 Fleur de Lys is an official sales point for this brand and carries the entire collection. Contact us for information about models that are not (yet) mentioned.