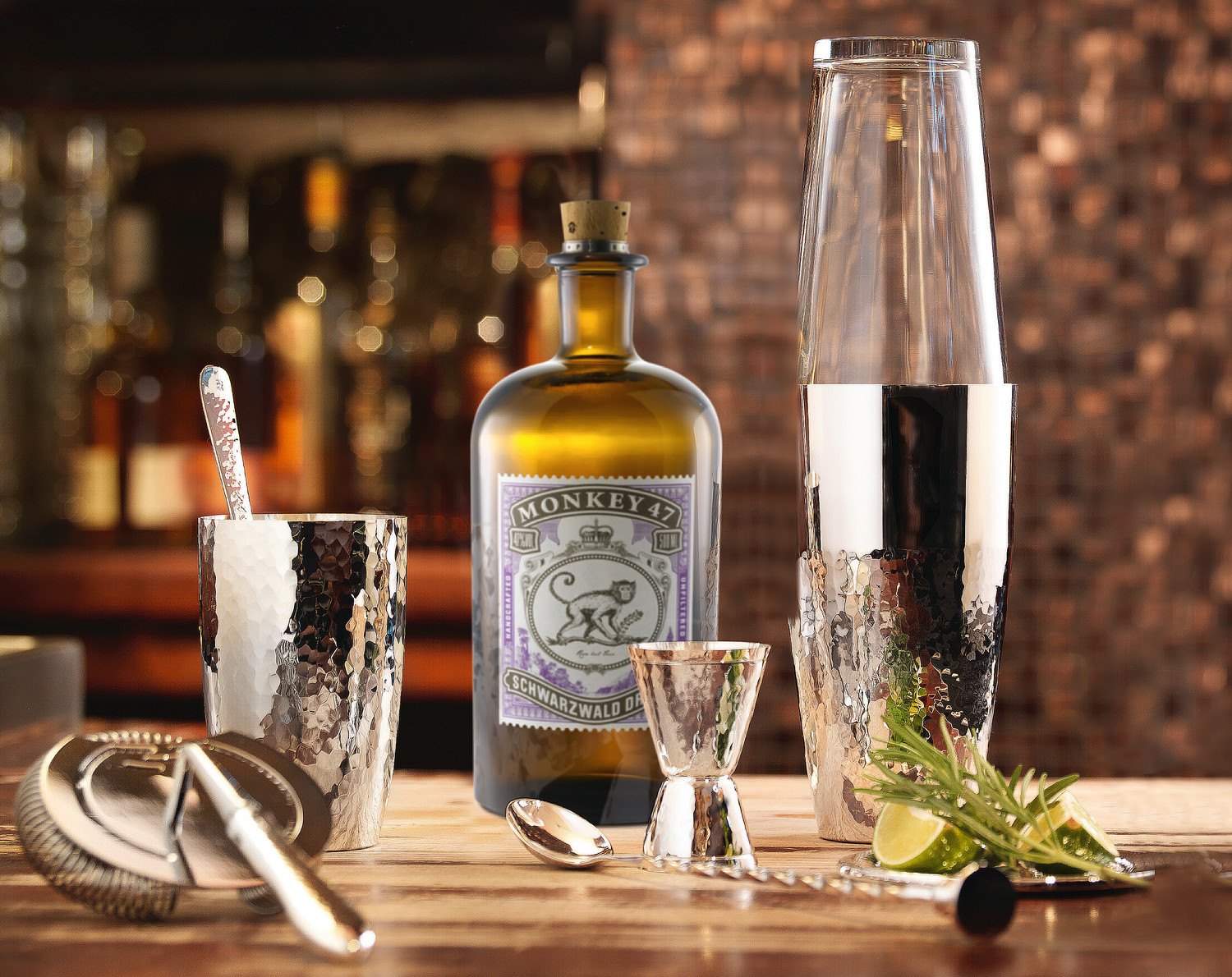 Cutlery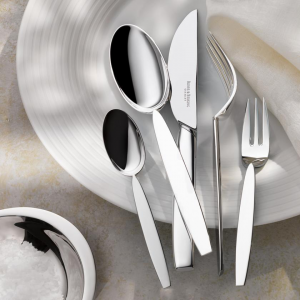 Series
---
Click pictures to see bigger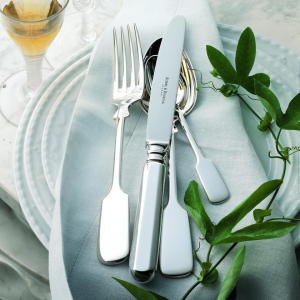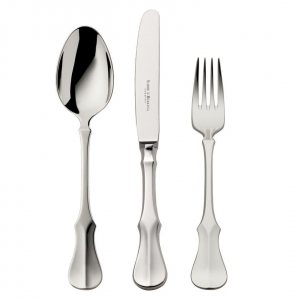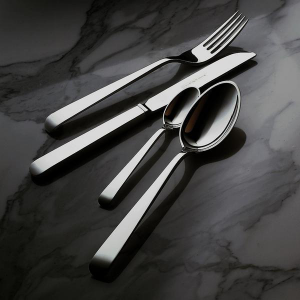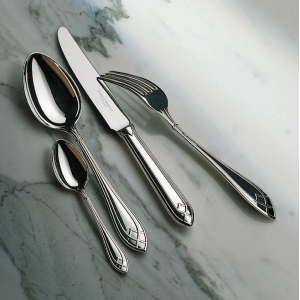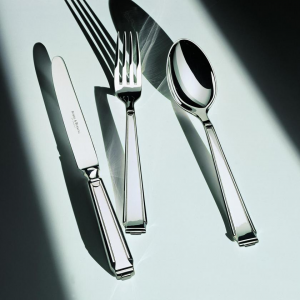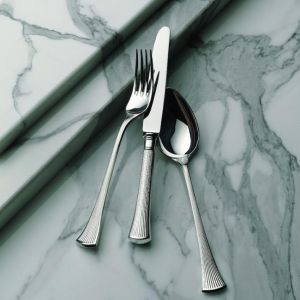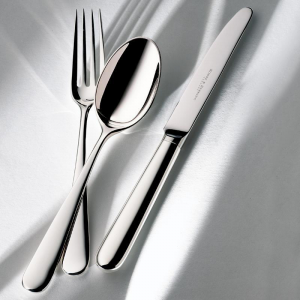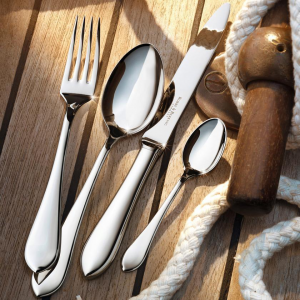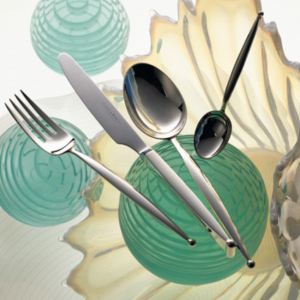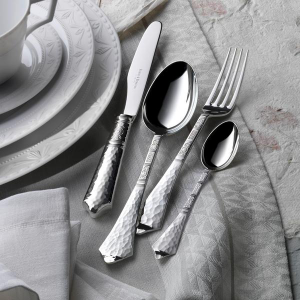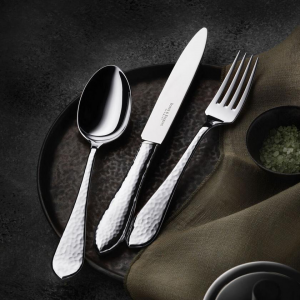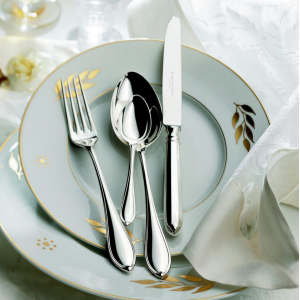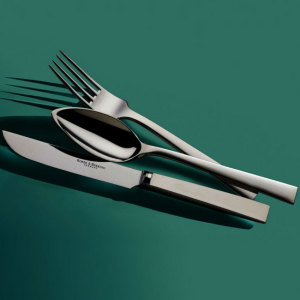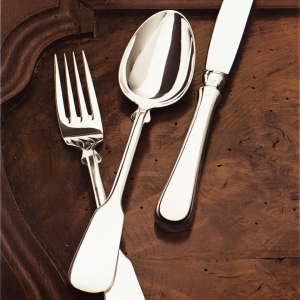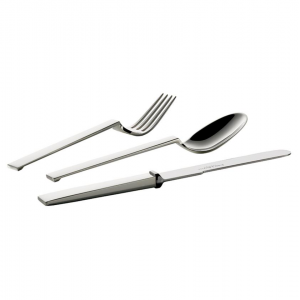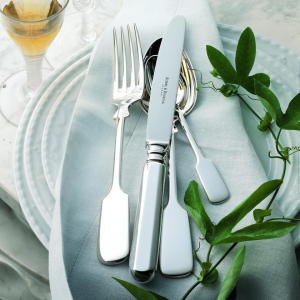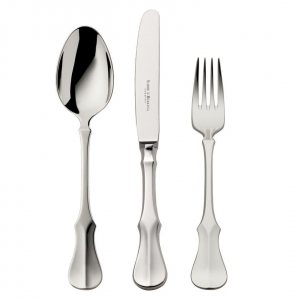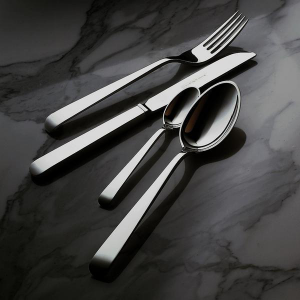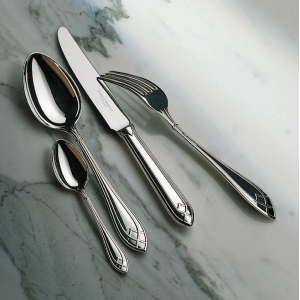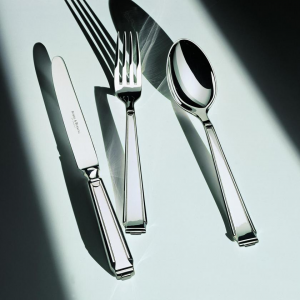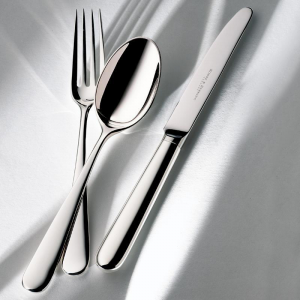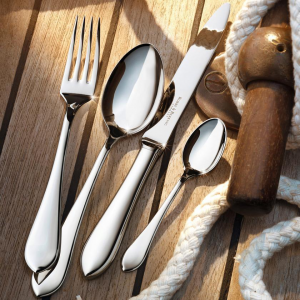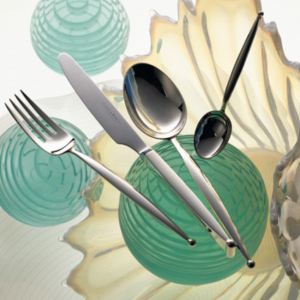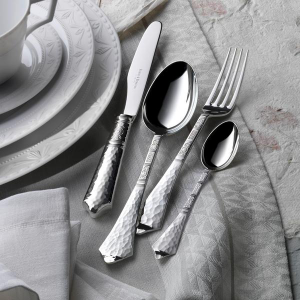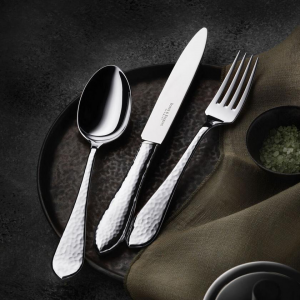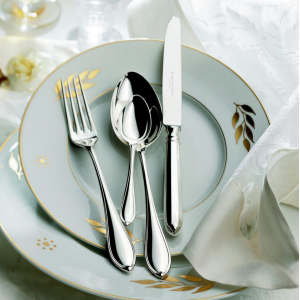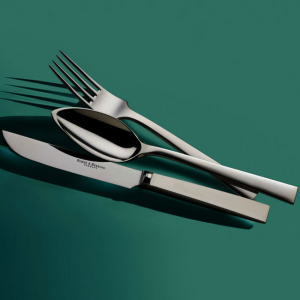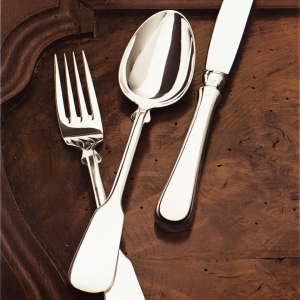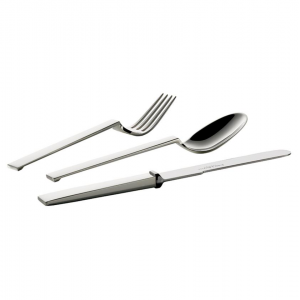 Accessoires & Cadeaus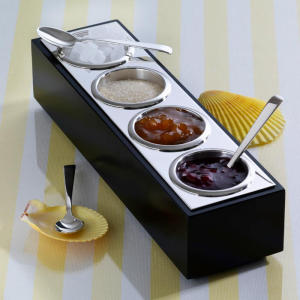 Series
---
Click pictures to see bigger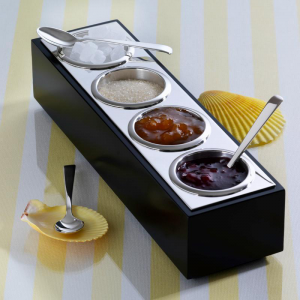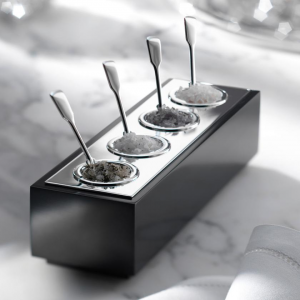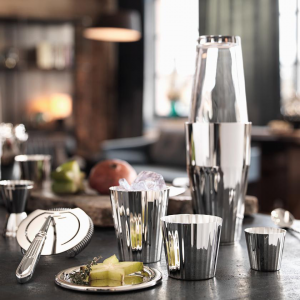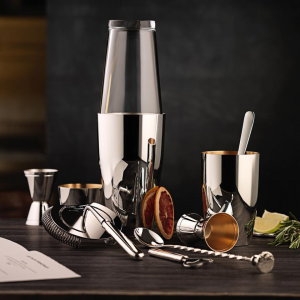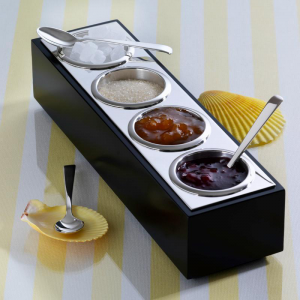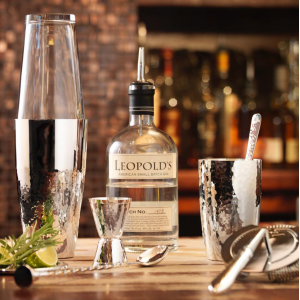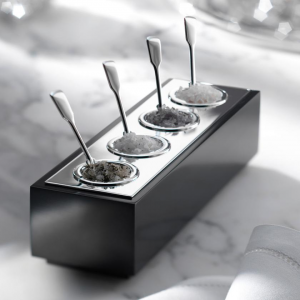 Fleur de Lys is an official sales point for this brand and carries the entire collection. Contact us for information about models that are not (yet) mentioned.
ROBBE&BERKING
Nicolaus Christoph Robbe (1843-1916), the present owner's great-grandfather, founded Flensburg's silversmith in 1874. He worked alone, supported by his wife Luise, in his small workshop for silver cutlery and table accessories. commissioned by and based on the designs of jewelers from the Flensburg region. He was distinguished by his modesty and skill.
De laatste jaren van de 19e eeuw werden gevormd door een economische bloei. In 1897 werd een zeer getalenteerde assistent aangesteld: Robert Berking kwam uit het gerespecteerde Braunschweig Bürgerhaus. Hij had het zilversmeden in zijn geboortestad geleerd en zijn meester-vakmancertificaat voltooid. Hij werd verliefd op Henriette Robbe, de dochter van zijn baas, trouwde met haar en nam een ??aandeel van 50 procent in het kleine bedrijf. De eerste sterke groeiperiode van het bedrijf begon met Robert Berking. In de korte 12 jaar vóór zijn vroege dood breidde de jonge en zeer bekwame meester zilversmid de werkplaats uit, ontwikkelde het eigen bestekprogramma van het bedrijf en bouwde het eerste gebouw van het bedrijf in de Sophienstrasse in Flensburg. Hij slaagde erin het handelsgebied, dat tot dat moment beperkt was gebleven tot het gebied rond Flensburg, uit te breiden tot Königsau (nu Denemarken) in het noorden en tot de grens met Hamburg in het zuiden. Het aantal medewerkers groeide snel: in 1907 waren er twaalf assistenten aan het werk in de werkplaats.
Robert Berking died at the age of only 35 in an accident in 1908. Henriette Berking took over the company, supported by her father Nicolaus Christoph Robbe and her brother Arnold Robbe. The eldest son, Theodor Berking, took over the management of the company in 1925.
During the Second World War the number of employees decreased due to the compulsory military service. The demand for silver cutlery collapsed and the company kept its head above water by making military crosses and medals.
Despite the poor start-up conditions caused by the loss of markets in what was now the Soviet occupation zone, Robbe & Berking also benefited from the years after the currency reform in 1949. The number of employees grew, leading the company to a larger factory building on Zur Bleiche Street in 1956 moved. In 1958 Robert Berking took charge of his father. In the four following decades, the company changed from a regional supplier to one of Europe's largest producer of silver cutlery. The range of cutlery patterns designed by Robert has received international recognition. It contributed enormously to the turnover that grew under his leadership to an unusual degree.
With the production of its own handmade silver table accessories and gift items, the pure cutlery manufacturer turned into a silver factory. The business strategy developed by Robert Berking is still the basis for the further expansion of its worldwide sales area. Oliver Berking started working for the family business in 1985. In 1997 he took over the company and became the 5th generation at the reins. Unlike other manufacturers who relocate their production to low-wage countries, Oliver Berking has ensured that all silver and silver-plated pieces produced by the company are produced exclusively in Flensburg's own workshops.
Robbe & Berking continues to grow and is now one of Germany's most successful luxury brands under the motto of Oliver's great-grandfather Berking : "Others may make it cheaper but no one should do better to be."