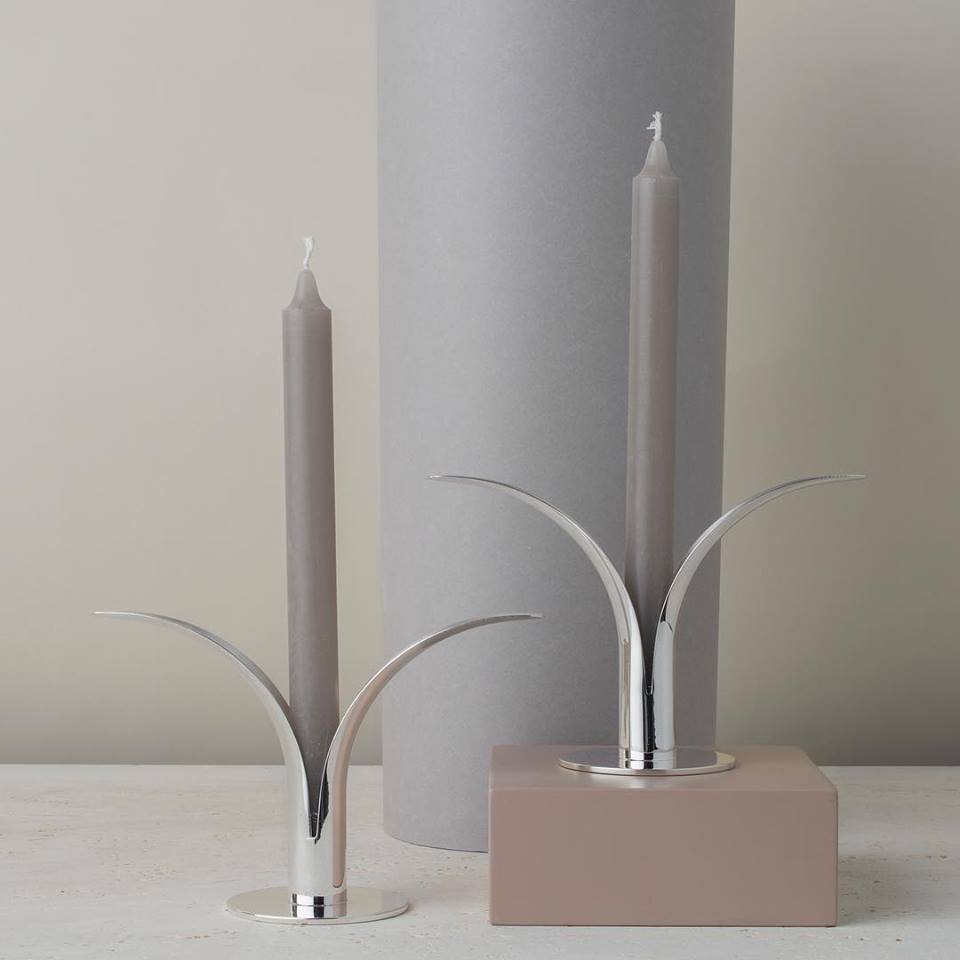 Skultuna Messingsbruk (literally "Skultuna Brass Works") is a Swedish manufacturer of brass and brass products.
In het jaar 1607 kon koning Karl IX eindelijk zijn langgekoesterde plannen voor een Zweedse messingindustrie uitvoeren. Hij liet een koninklijke zaakgelastigde een ??geschikte locatie voor een messinggieterij zoeken. De keuze viel op Skultuna aan de rand van Vterås, waar de beek Svartån voor voldoende waterkracht zorgde. Houtskool was hier ook beschikbaar, er was een haven in Västerås en de kopermijn in Falun was ook dichtbij. Skultuna Messingsbruk werd gesticht en het besluit van de koning werd bevestigd in een brief van 11 februari 1607.
Refining copper into brass would reduce brass imports and increase export earnings. The earliest products consisted mainly of brass plates, chandeliers and candlesticks. Some designs are still in production such as the Office Candlestick and Chandeliers. Towards the end of the 19th century, Skultuna worked closely with Swedish designer Carl-Hjalmar Norrström, who made a number of classic items for Skultuna, including a brass, copper and silver baptismal font that won the gold medal at the Stockholm exhibition in 1897 and the world exhibition of Paris in 1900.
Production in Skultuna has been continuous since 1607, around five hundred chandeliers are produced every year, a few thousand candlesticks are assembled and polished, thousands of cufflinks are packaged and shipped all over the world. Skultuna works closely with some of the world's leading designers such as Claesson Koivisto Rune, Monica Förster and Thomas Sandell.
Among the many renowned designers who have worked with Skultuna over the years, Sigvard Bernadotte stands out with its timeless modernism
No active series
Fleur de Lys is an official sales point for this brand and carries the entire collection. Contact us for models that are not mentioned [yet].