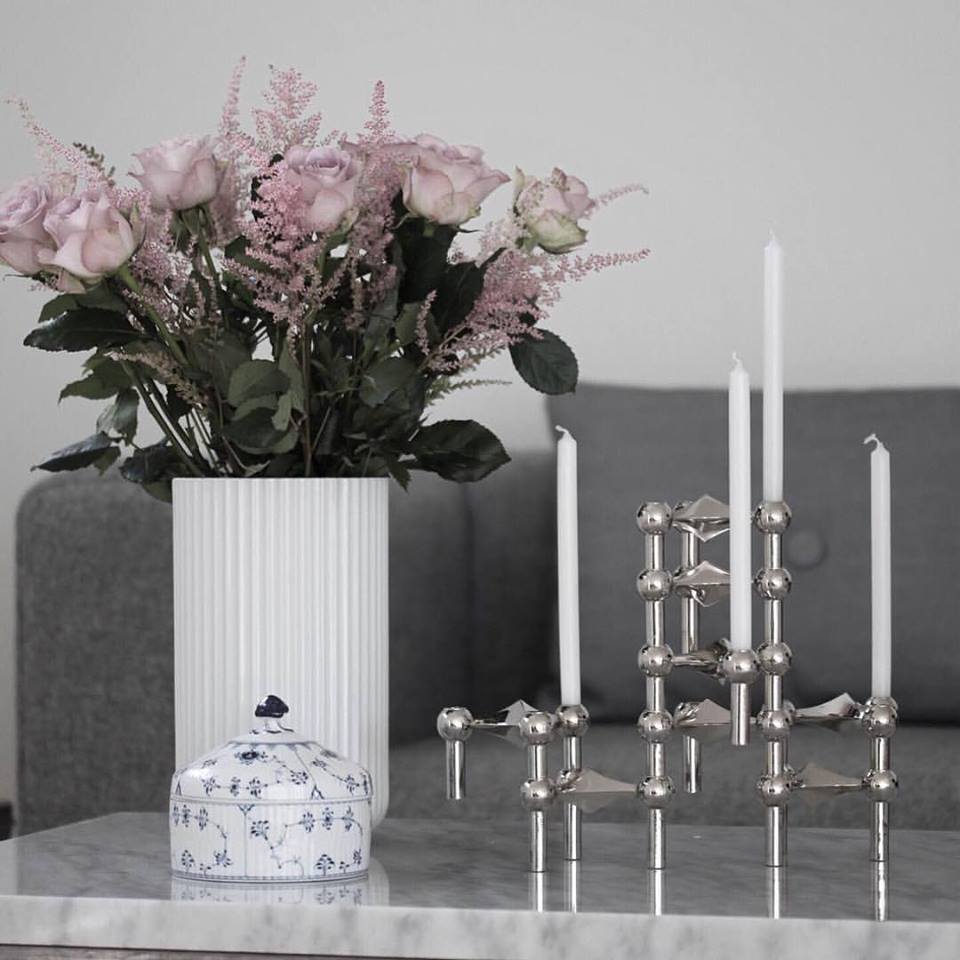 Twenty years before the STOFF Nagel candlestick ever saw the light of day, an idea sparkled within the Nagel family. They were deeply affected by the recent end of the Second World War and the repeated bombing that had largely destroyed the nearby city of Cologne.
De vier broers Nagel werden de duisternis van de nacht in gestuurd om lege Amerikaanse patroonhulzen te verzamelen. De overvloedig aanwezige messing patroonhulzen waren uiterst geschikt voor vader Nagel om om te vormen in asbakken, vazen en kandelaars. Uiteindelijk werd een van de Nagel-zonen schilder en beeldhouwer, een ander een zilversmid maar het was Hans Nagel die het werk van zijn vader voort zette.
 Only 20 years after the end of the war, the now 35-year-old Hans Nagel met the architect and artist Werner Stoff in the design community of Cologne.
 Nagel told Stoff that he was inspired during a skiing holiday in the Alps where he fell and the most beautiful three finger holes were created in the snow. The perfect holes were reminiscent of a candlestick - a beautiful, sculpted and simple candlestick with room for three slender candles.
De STOFF Nagel kandelaar werd met groot succes in de late jaren '60 gelanceerd waardoor het bedrijf wereldberoemd werd. De kandelaar wordt beschouwd als een kunstwerk – een persoonlijk statement en een kneedbaar beeld klaar om de unieke creativiteit van de eigenaar te tonen.
Tot voor kort was de STOFF Nagel kandelaar niet beschikbaar in de winkels maar het Deense designbedrijf 'STOFF Copenhagen' heeft het iconische stuk gereanimeerd met behulp van de originele tekeningen van Nagel.

STOFF NAGEL
No active series
Fleur de Lys is an official sales point for this brand and carries the entire collection. Contact us for models that are not mentioned [yet].